Essentials Security Package
$99.99 activation – $46.99/mo
This is the baseline package offering provided by Vesta Security to get your home or business safe and secure.
Looking to effectively safeguard your home and business against invasion, burglars, other unwanted intrusions? The answer is simple. It's WIRELESS SECURITY!
With the help of our Alarm.com GSM Network, you can have access to Real-Time Alerts, Remote Web Control of your system, and a variety of useful Mobile Apps. This is truly the smarter way to protect your family and most valuable assets.
Powered by Alarm.com network, Alarm.com protects the homes and businesses of over 5 million people.
Control Your Smart Home System from Anywhere at Anytime.
With our mobile monitoring capabilities, you can access your home's key features from anywhere there is an internet connection. You also have complete control over notifications, and you choose to be notified for activities that matter most to you.
Mobile Monitoring
The modern lifestyle is mobile; shouldn't access to your security feeds be mobile, as well? You are always on the go, and undoubtedly, the time you need access the most is when you're away from your property.
All of our services here at Vesta Security feature around-the-clock mobile access through the smartphone you already use every day.
Mobile Monitoring is Proactive
In the past, video surveillance systems served as more of a record-keeping system. That is, if something happened, you could refer back to that feed and learn more about who was there or other details of the incident. Today, that is no longer the case. Mobile access to live video feed means that as soon as you see a problem, you can react immediately. When time is of the essence, mobile monitoring makes all the difference in the world.
Home Security Backed by a Powerful Wireless Network
What good is mobile monitoring without a fast, reliable wireless network connection? At Vesta Security, we rely on the award-winning Alarm.com GSM Network, which offers extremely fast two-way signaling between our data centers and your home's key systems. If anything is ever amiss, you will know within seconds, and there is no better peace of mind than that.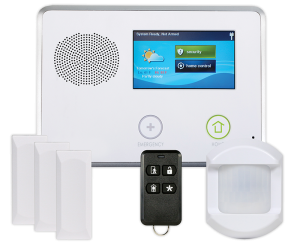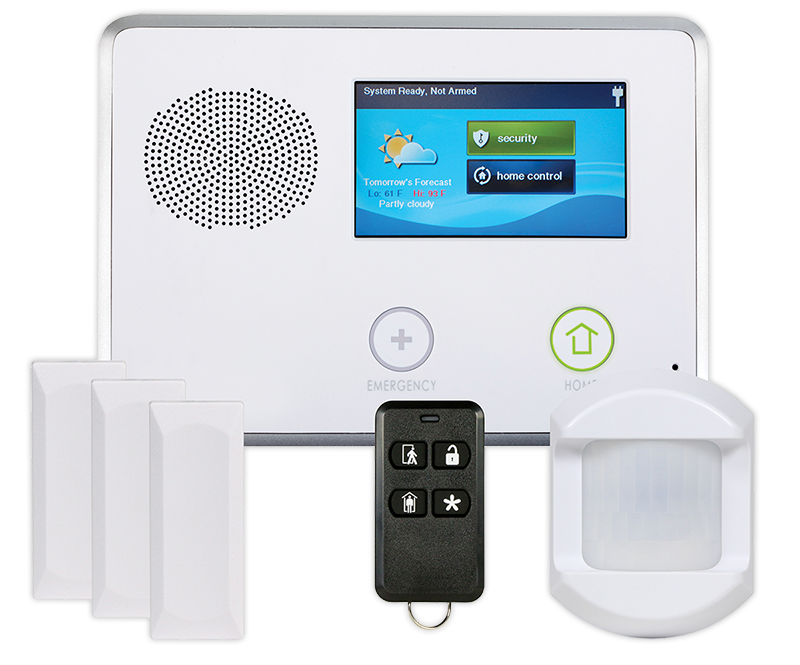 Includes:
1 Master Panel by 2 GIG
3 Door/Window Sensors
1 Motion Detector
1 Four Button Key Remote
1 Alarm.com GSM Chip
Crash & Smash Protection
Remote Management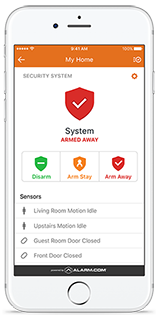 Every homeowner has different needs when it comes to home security and smart home technology, which is why we offer such a diverse selection of products and services.
Get Green Package
$300 Setup
Our energy management systems give you ultimate control over key systems and appliances in your home with just a few clicks.
Includes:
1 Thermostat
2 Lamp Control Modules
Doorbell/Front Door Monitoring Package
$349.99-$429.99 setup
$10/month
Our doorbell cameras tell you exactly who's at the door, even if you're not home! Doorbell monitoring is an essential feature in your home's security protocol.
Includes:
1 Skybell Video Doorbell
(optional) WiFi Extender
Indoor Video Monitoring Package
$500 setup
$10/month
We can install video surveillance cameras anywhere in or around your home, giving you the peace of mind of being able to view key areas anytime, from anywhere.
Includes:
2 Indoor IP Cameras – Records 2000 – 15 second clips per month
Motion Activated
Outdoor Video Monitoring Package
Smart Home Starter Package
$510 setup
Our home automation services empower you to create perfect harmony among your home's major systems and appliances. Save energy without sacrificing comfort!
Includes:
Kwikset Deadbolt
2 Lamp Control Modules
Life Safety Starter Package
$240 setup
At Vesta Security, we understand how important your safety is. Our Life Safety packages will alert fire and paramedic units in the event of an alarm. If there is one things all victims of fire and carbon monoxide alarms can agree on is that they never thought it would happen to them. It is essential to always expect the unexpected and prepare yourself for any situation.
Includes:
Smoke Detector Monitor
Carbon Monoxide Monitor
The Preferred Smart Home Security Provider in Elmwood Park, IL
At Vesta Security, we take the comfort and safety of our customers very seriously. We are proud to have served the homes and businesses of Elmwood Park and the surrounding areas since 2011, and our reputation for superior quality and service truly speaks for itself. We are an authorized dealer of Monitronics products, the industry leader in home security systems and devices, and we are also an Alarms.com partner.
To learn more about how our services can improve your family's comfort and safety at home, contact us today at 708-456-1443.