After spending the last 10 years working for national security system providers, Marco Sarli, the founder and owner of Vesta Security Services, knew there was a better way to give customers what they wanted and deserved from their security company: hassle-free peace of mind. He decided to use his knowledge and expertise in the industry to start a security company that provides an unmatched level of personalized customer service, cutting-edge technology, and award-winning monitoring services to give customers the best security experience at the most affordable price. In Spring 2011, Vesta Security Services was born.
We are an Authorized Dealer for Monitronics, one of the nation's leading alarm monitoring companies. They have been protecting homes, families, and businesses since 1994 and currently protect almost 1 million happy customers nationwide. Monitronics is BBB accredited, and has a UL-listed, Five Diamond Certified central alarm monitoring station. They were awarded the North American Alarm Monitoring Company of the Year by Frost & Sullivan in 2008, 2010 and 2011, and boast an industry-leading response time to burglary, fire and medical emergencies; making them the clear choice to monitor and serve Vesta customers. In addition, Monitronics is currently working hand-in-hand with the Department of Homeland Defense and Secret Service, and was even in charge of ensuring the security of the G8 Summit Conference. Our partnership with Monitronics gives you the best of both worlds – the familiarity and responsiveness of a local company along with the strength and security of a national company.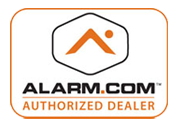 We also partnered with Alarm.com, who provides our customers with remote control of their home and business security using wireless, web and mobile technology. Alarm.com's proven technology platform enables consumers to monitor everything that happens in their homes or businesses, not just alarms. Unlike traditional security systems, Alarm.com does not require a phone line or broadband connection; Alarm.com services work wirelessly through a secure GSM network to maintain a dedicated connection that will continue to work for 24+ hours after a power failure. These features and services give our customers ultimate convenience and control of their security systems.
When it comes to your home or business security system; quality matters. So does responsiveness. At Vesta Security Services, we understand there is no substitute for genuine care and concern. That's why "making a difference" is our number one priority. We are currently serving close to 200 customers in the Chicago area, and look forward to building new relationships in our quest to keep our neighbors and communities safe and secure.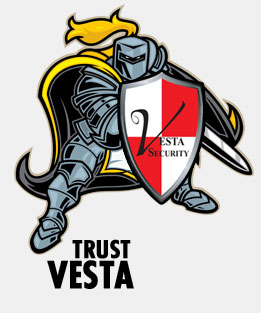 FREE QUOTE/APPOINTMENT!
Fill out our form & if you Credit Qualify, receive a FREE ALARM SYSTEM!